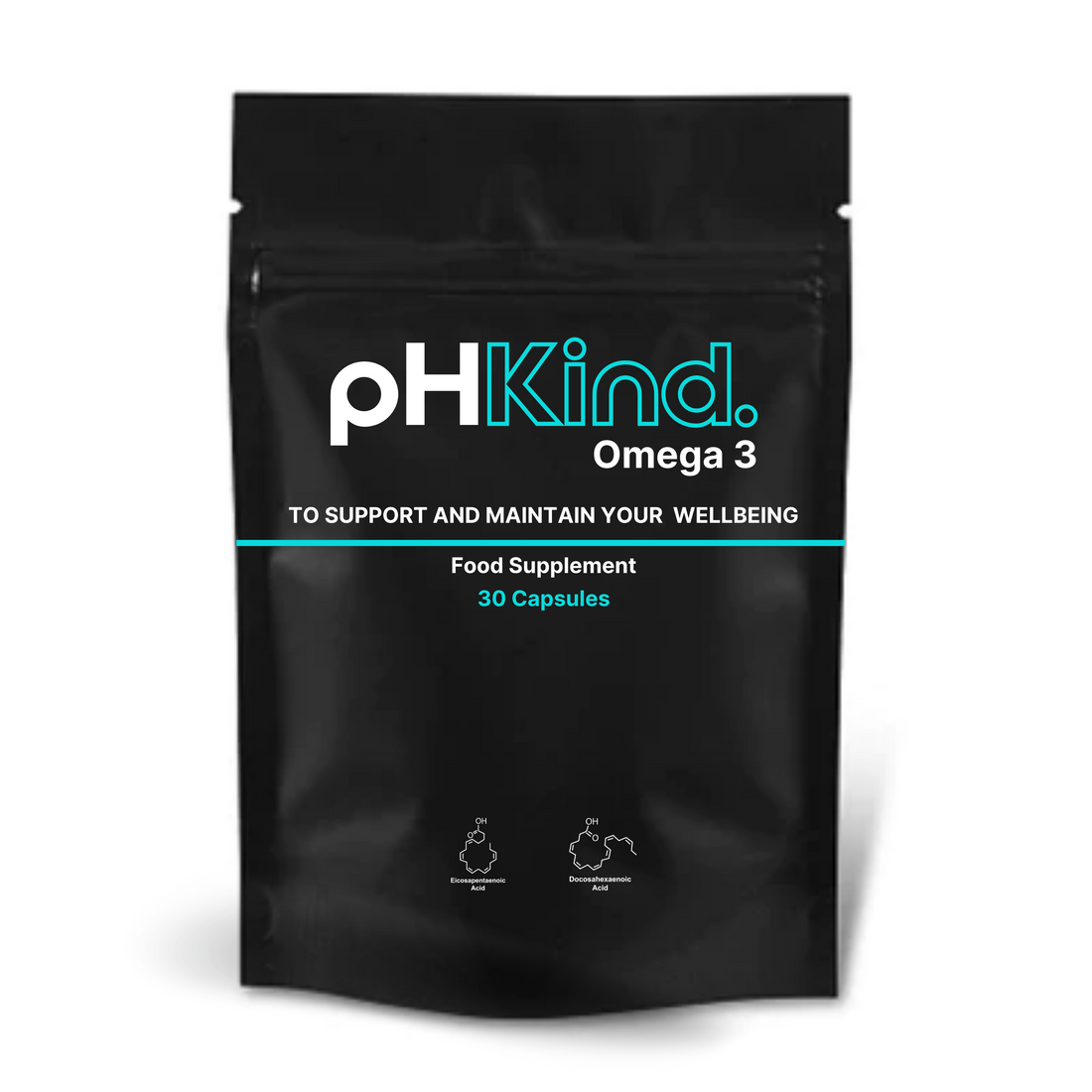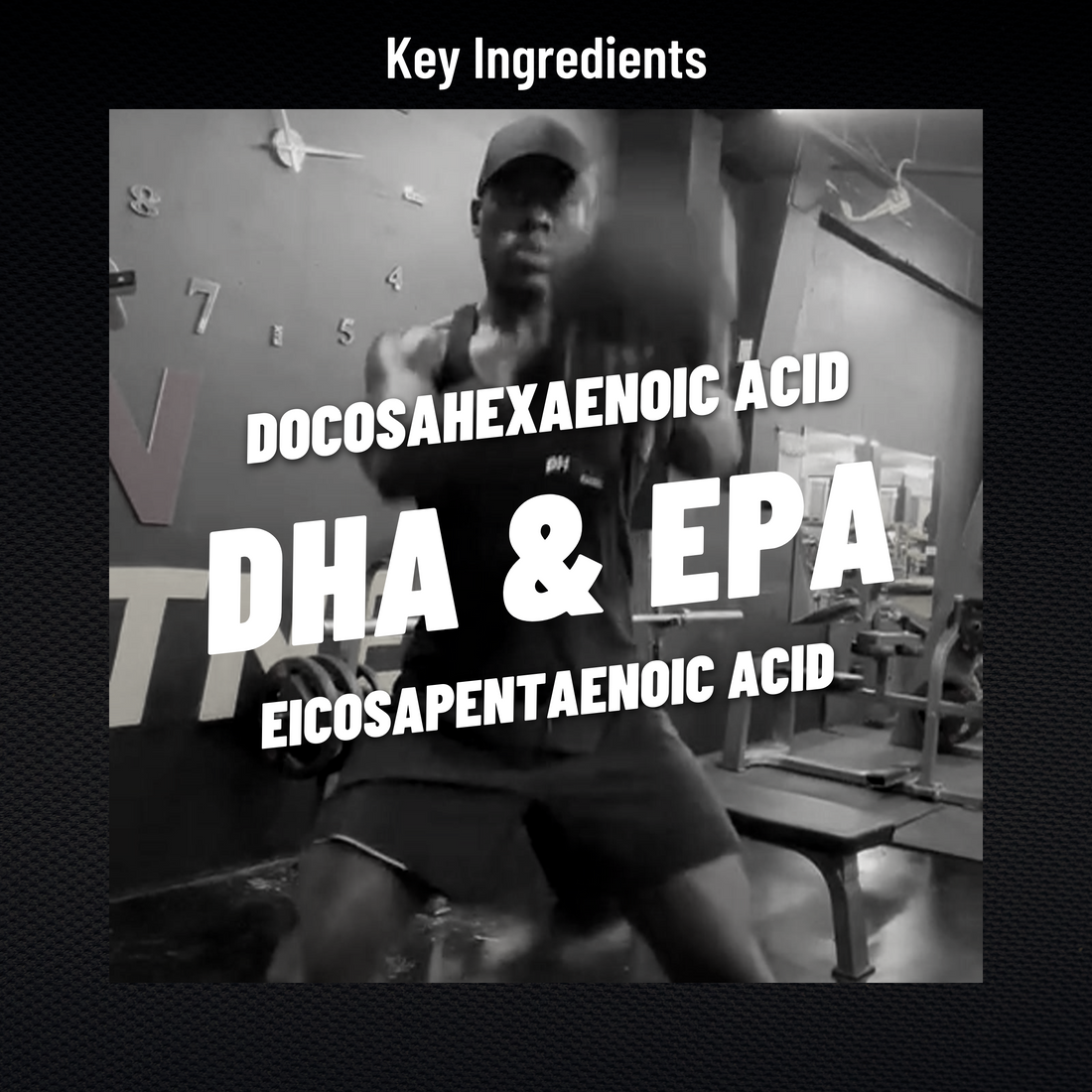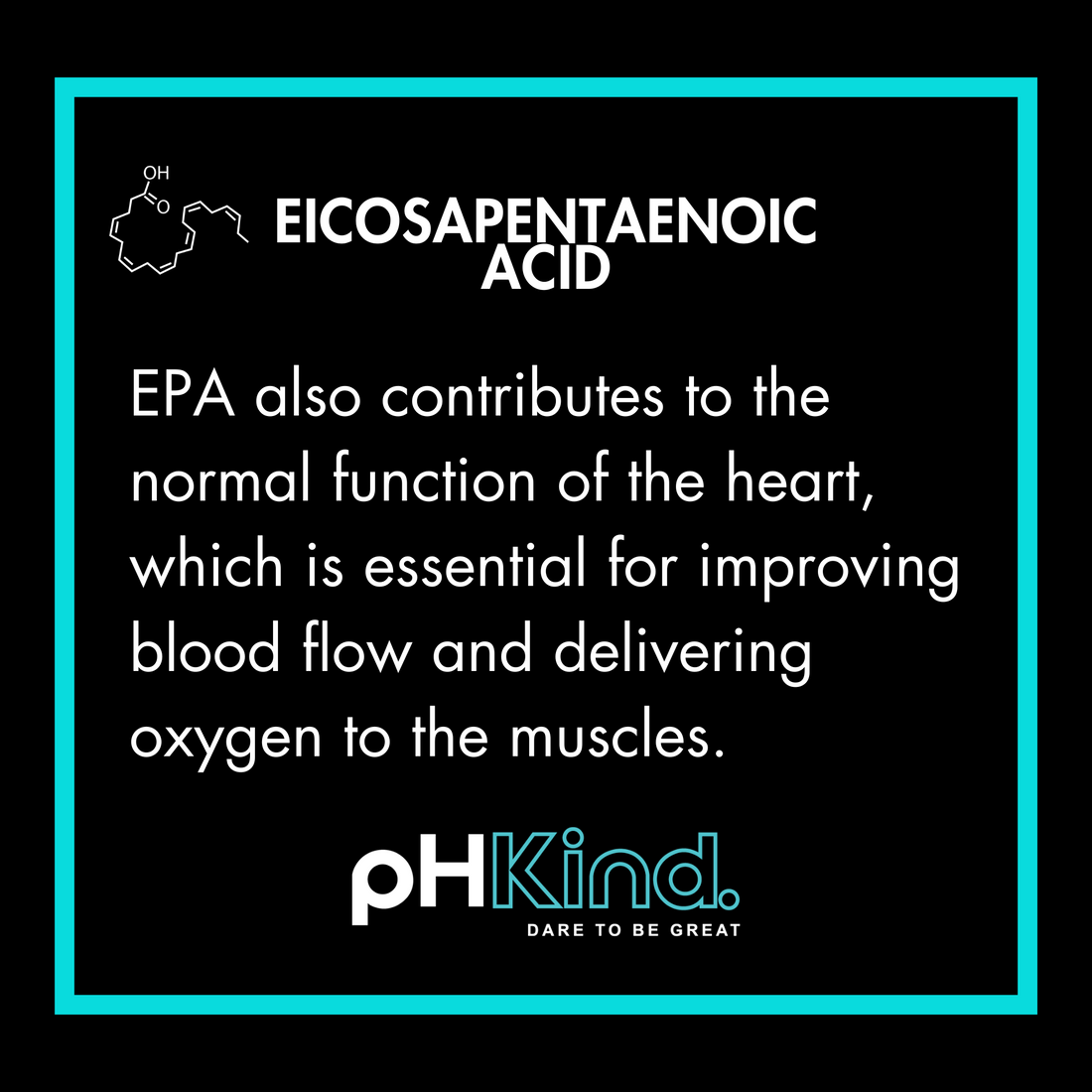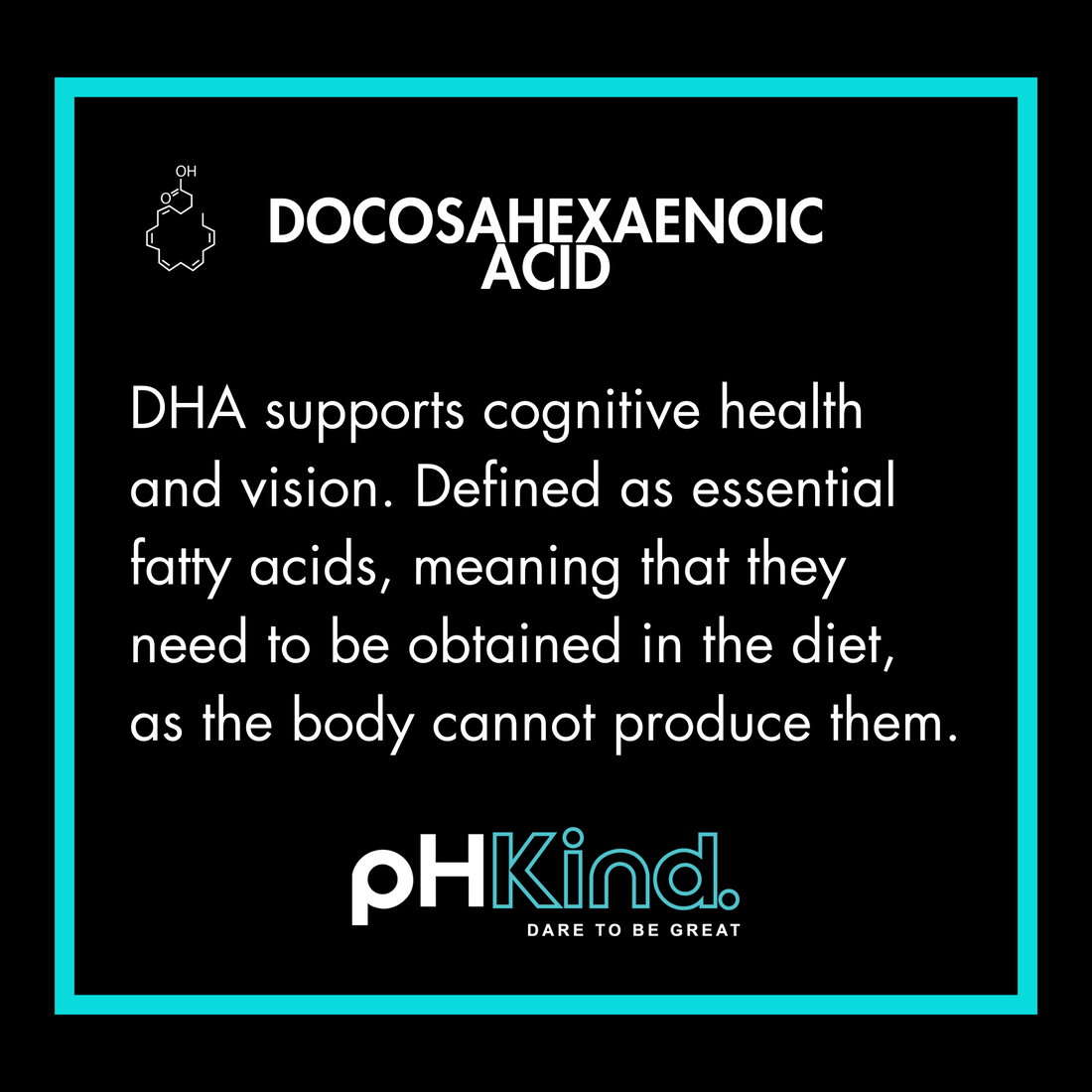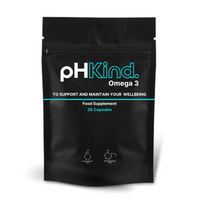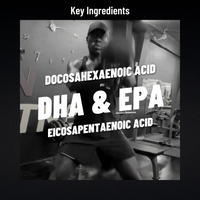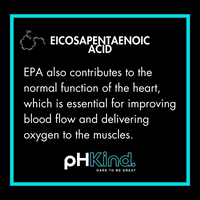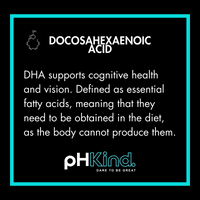 | Ingredient | Claim (per capsule) |
| --- | --- |
| Fish Oil (Friends of the Sea) | 1000mg |
| Providing Omega 3 Fatty acids | 550mg |
| Of which: | |
| Eicosapentaenoic Acid (EPA) | 330mg |
| Docosahexaenoic Acid (DHA) | 220mg |
pHKind Omega 3 (30 Capsules)

A high strength Omega 3 Fish Oil supplement, to help with recovery, mental performance, and vision.

•DHA & EPA for normal function of Heart, Brain & Vision.
•Provides 220mg DHA & 330mg EPA per capsule
A high strength Omega 3 Fish Oil supplement, to help with recovery, mental performance, and vision.
The benefits of Omega 3 essential fatty acids (mainly EPA and DHA) range from supporting cognitive function, vision, heart health, joint health and mind health. Healthy eating is at the core of both physical and mind health, and this supplement helps provide essential nutrients, that most people do not consume enough from foods. 
The western diet is generally higher in omega 6 (normally found in vegetable oils) than omega 3. Whilst both are important, we need to consume more Omega 3, as this is generally lacking (unlike in the Mediterranean diet).
Helps maintain eye health – especially with longer screen times
Helps maintain healthy joints - keep your joints pain free
Can help reduced triglyceride levels – heart health
EPA and DHA for healthy heart function
Helps support cognitive function – feel more alert
DHA helps to support brain development
Supports a healthy pregnancy
The most important omega 3 fatty acids are EPA (eicosapentaenoic acid) and DHA (docosahexaenoic acid). They are defined as essential fatty acids, meaning that they need to be obtained in the diet, as the body cannot produce them.
Our fish oils are produced from species of Anchovy and farmed and certified to Friends of the Sea standards. Friends of the Sea is the leading certification standard for products and services with respect to the marine environment. Friends of the Sea is the only sustainable fisheries certification process recognised and supervised globally. 
Full Ingredients List:

Omega 3 Fish Oil (Friends of the Sea), Gelatine (Bovine), Glycerin, Antioxidant (Mixed Tocopherols).
References
https://pubmed.ncbi.nlm.nih.gov/32548903/
https://pubmed.ncbi.nlm.nih.gov/?term=Zhang+H&cauthor_id=31383846
https://www.ncbi.nlm.nih.gov/pmc/articles/PMC8000043/
https://pubmed.ncbi.nlm.nih.gov/33742211/
https://www.ncbi.nlm.nih.gov/pmc/articles/PMC7827286/
https://pubmed.ncbi.nlm.nih.gov/35914448/
https://pubmed.ncbi.nlm.nih.gov/28466678/
One to two capsules once a day with or after food
Do not exceed the recommended intake. Food supplements should not be used as a substitute for a varied and balanced diet and healthy lifestyle. If you take any prescribed medication or have any medical condition, suffer from food allergies or are allergic to any of the ingredients please consult your healthcare practitioner before taking this product. Not suitable for children.