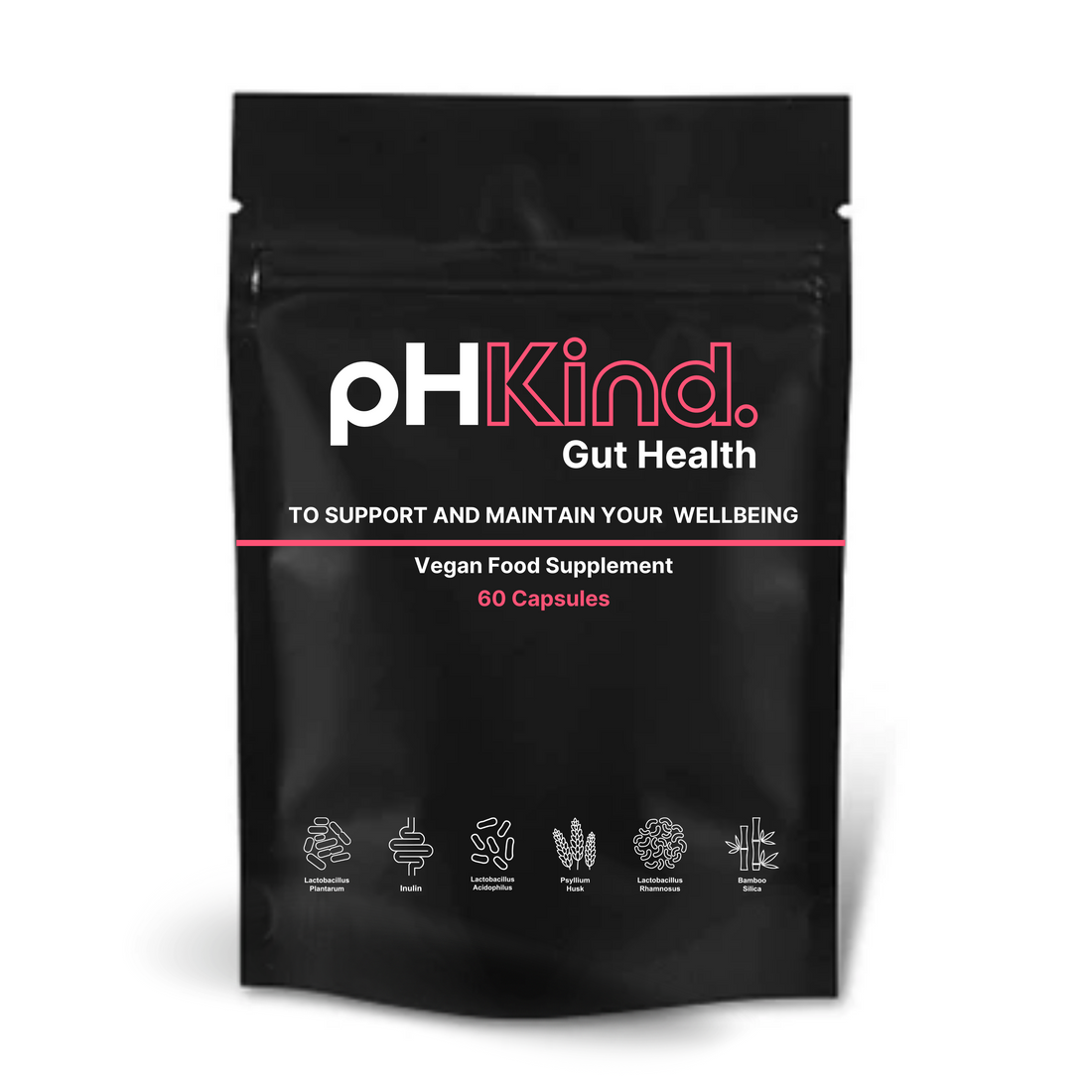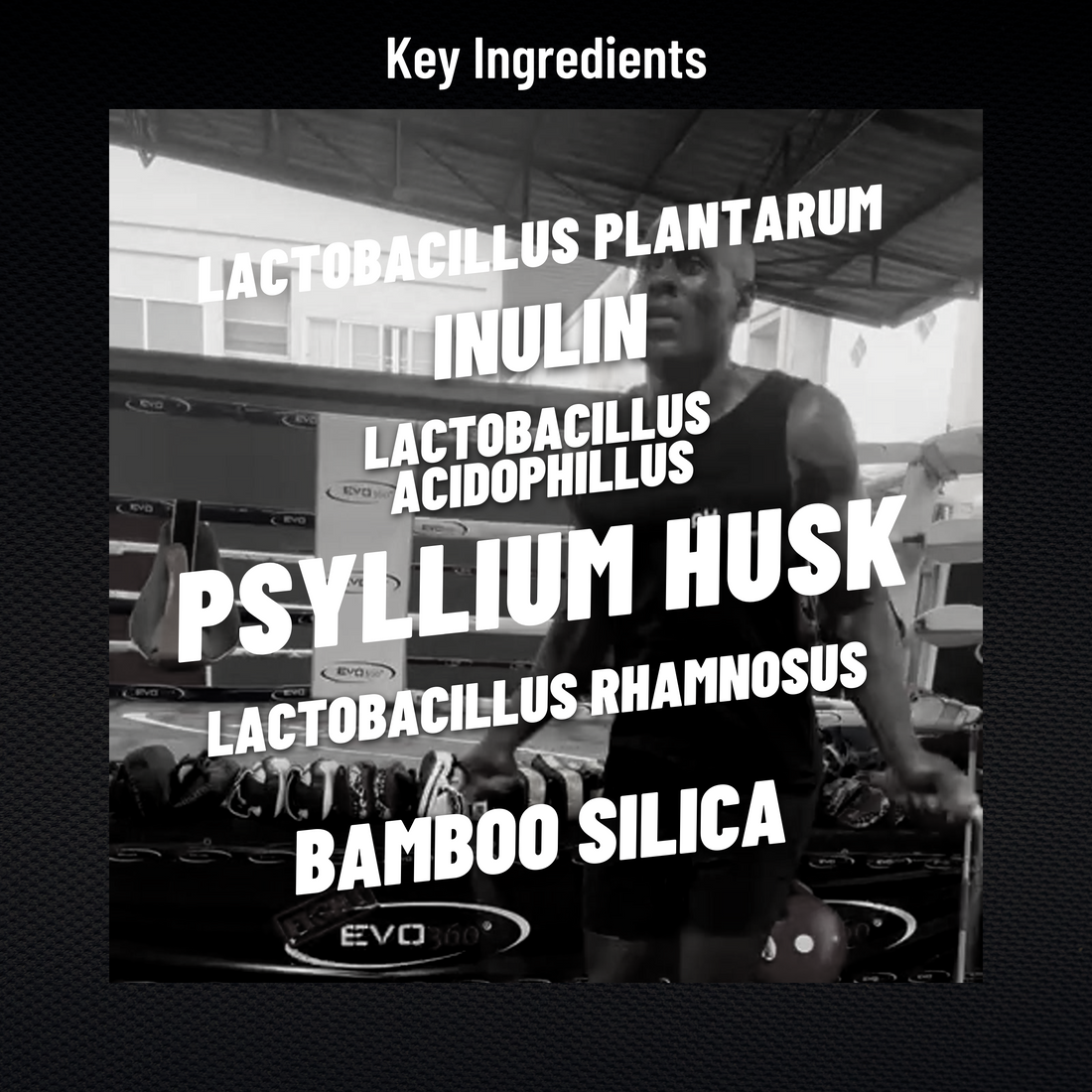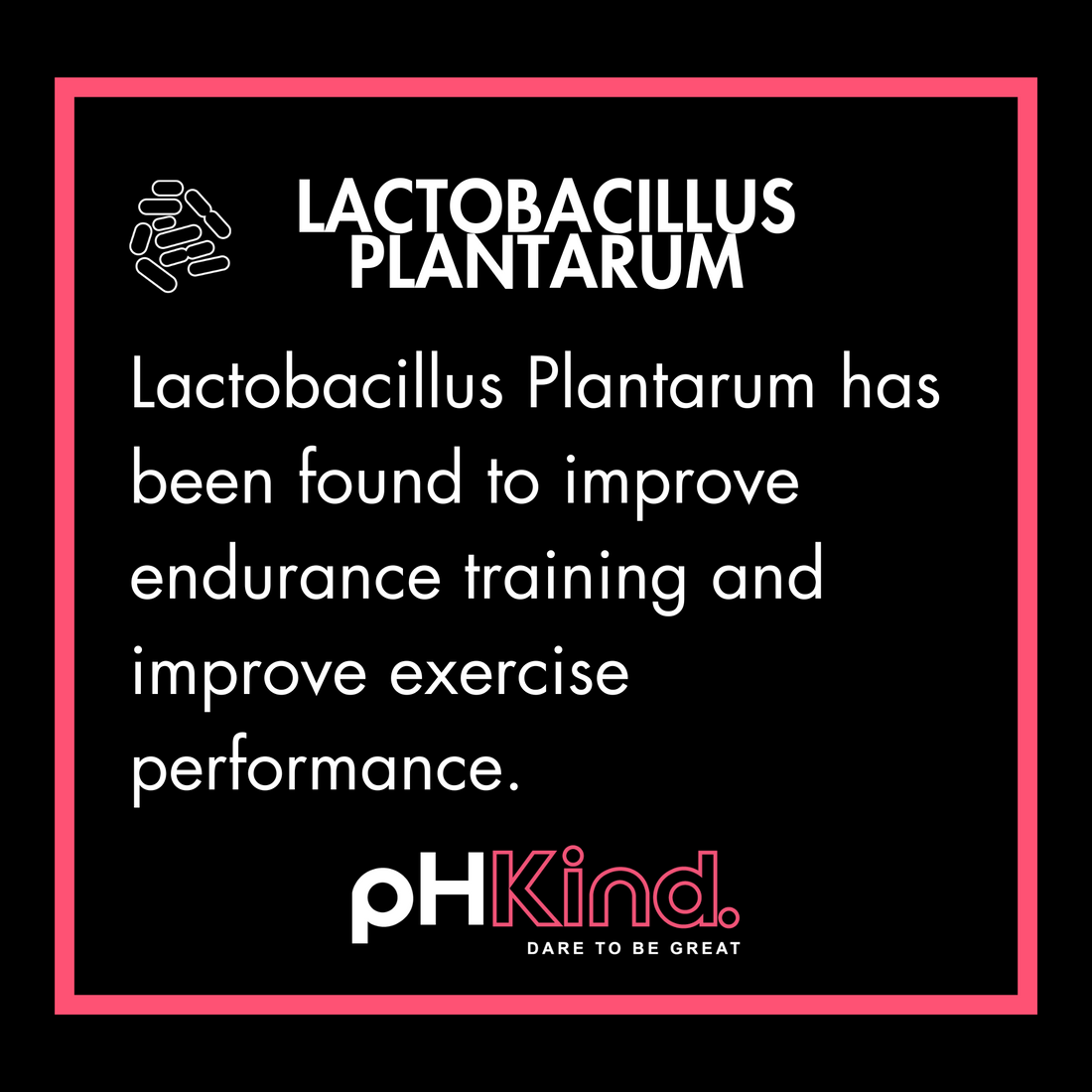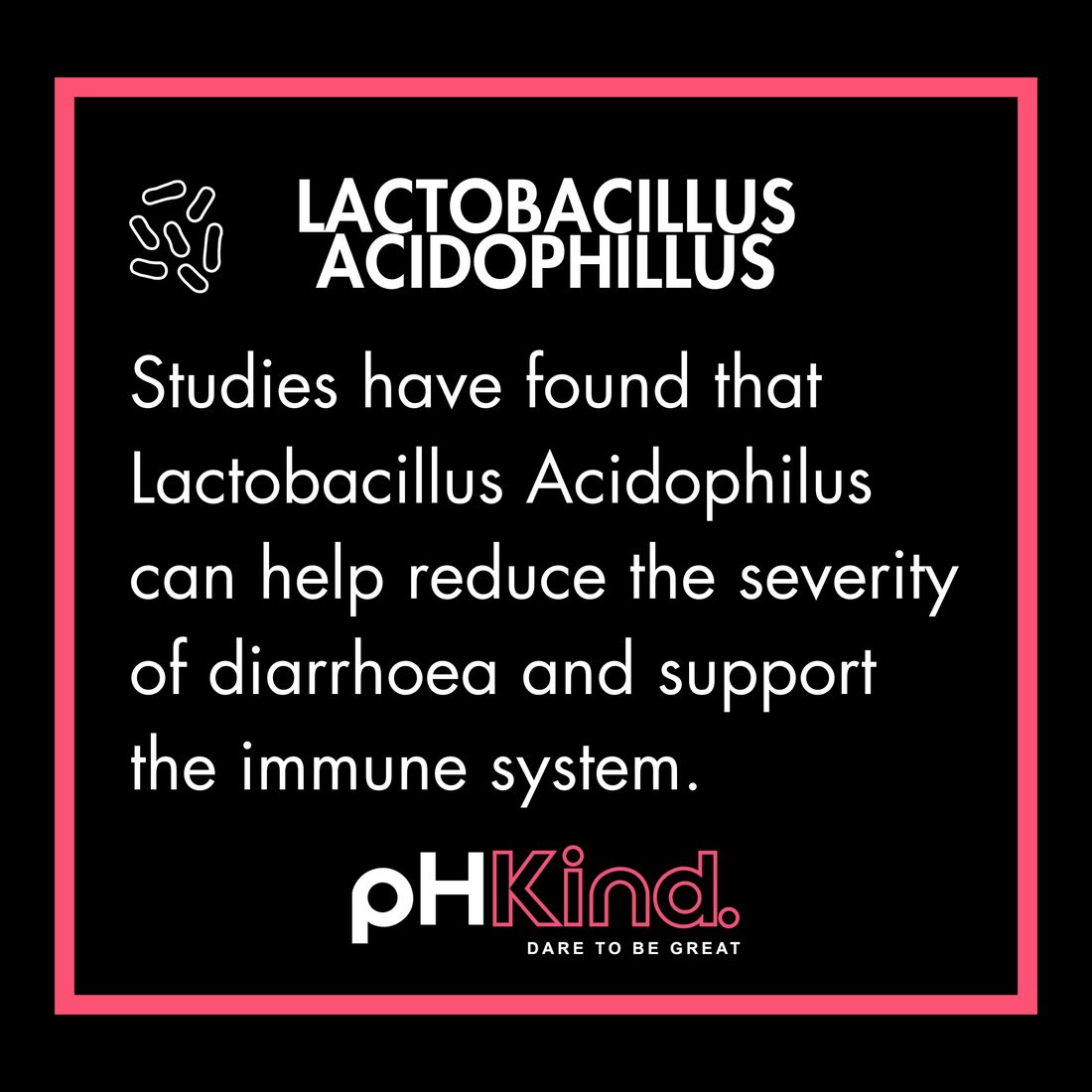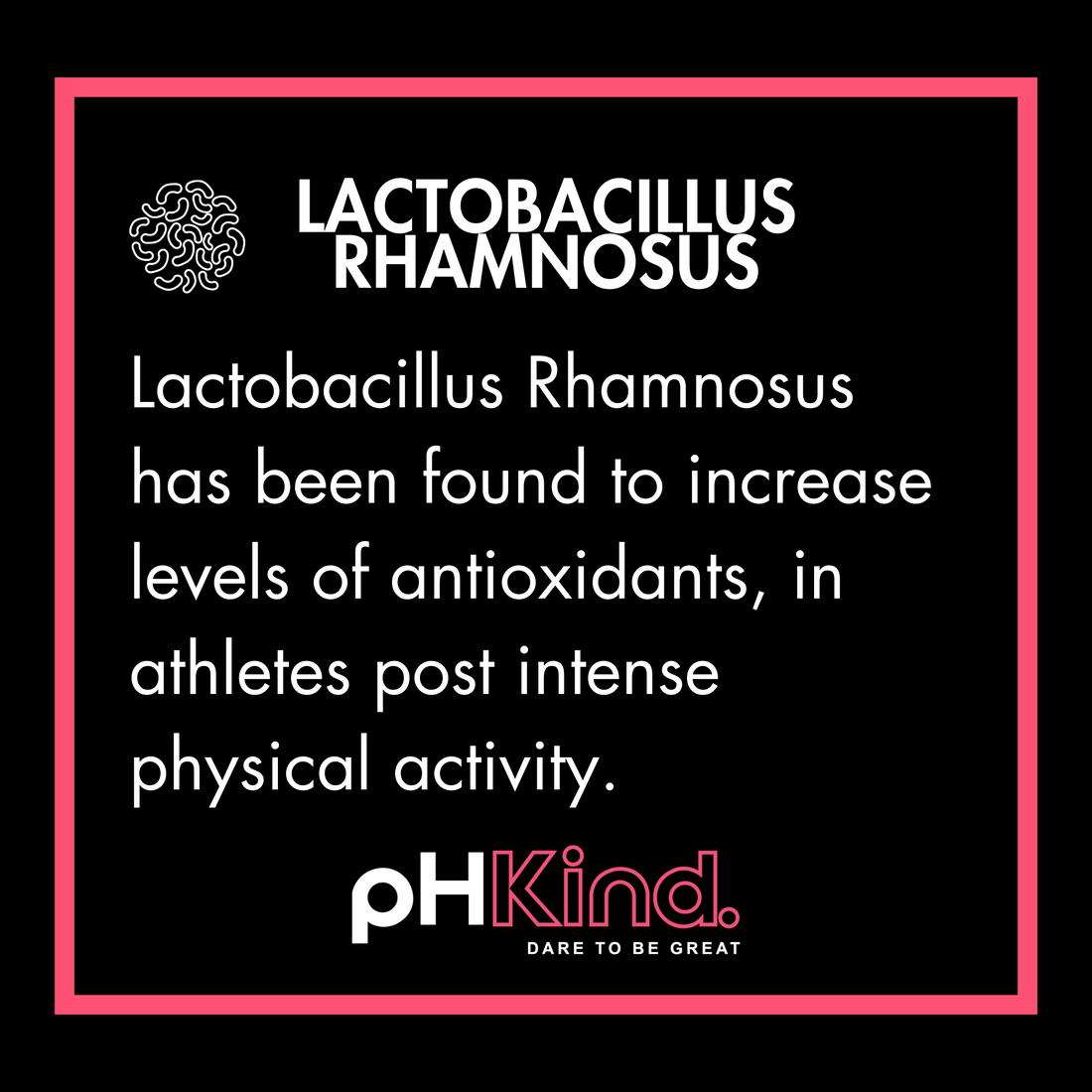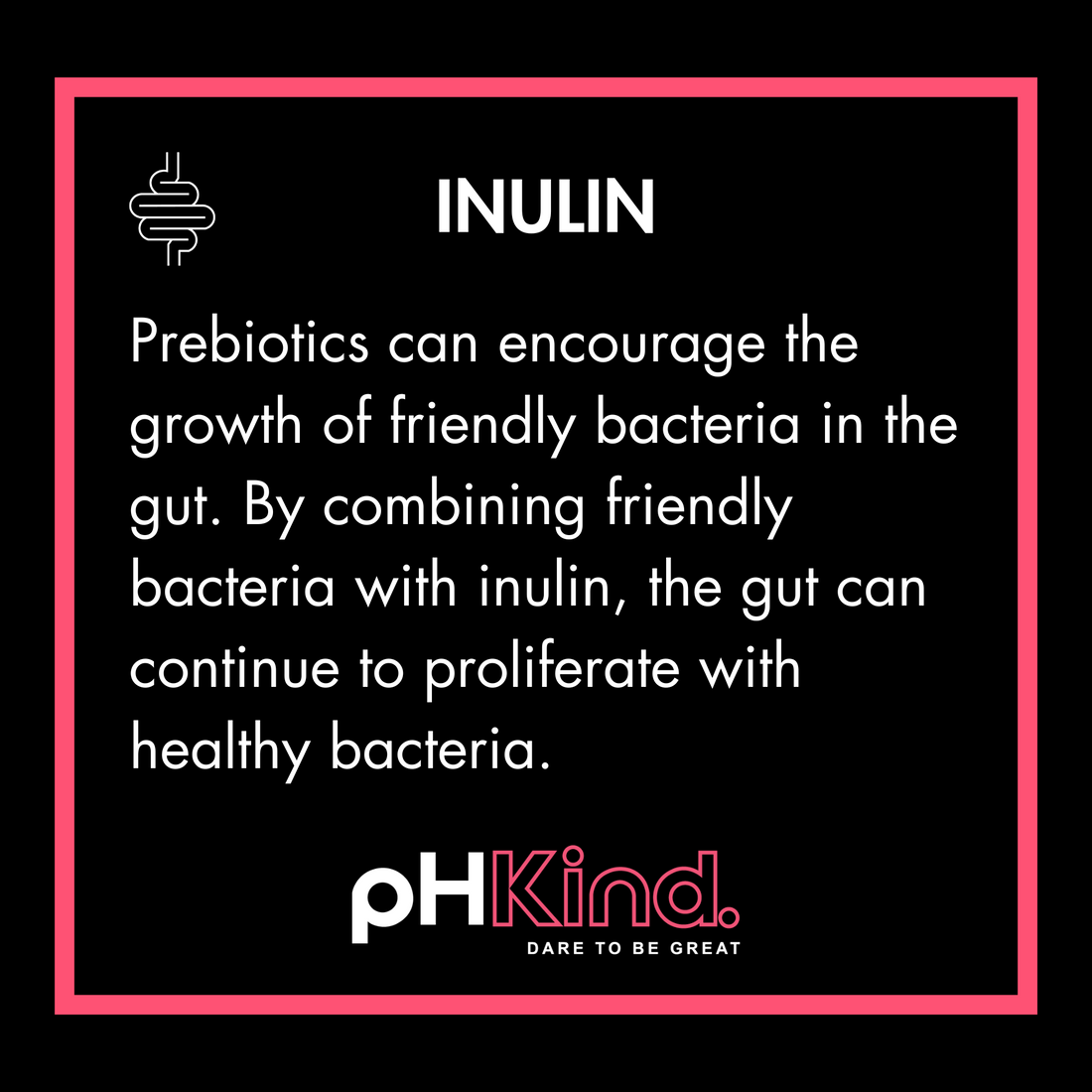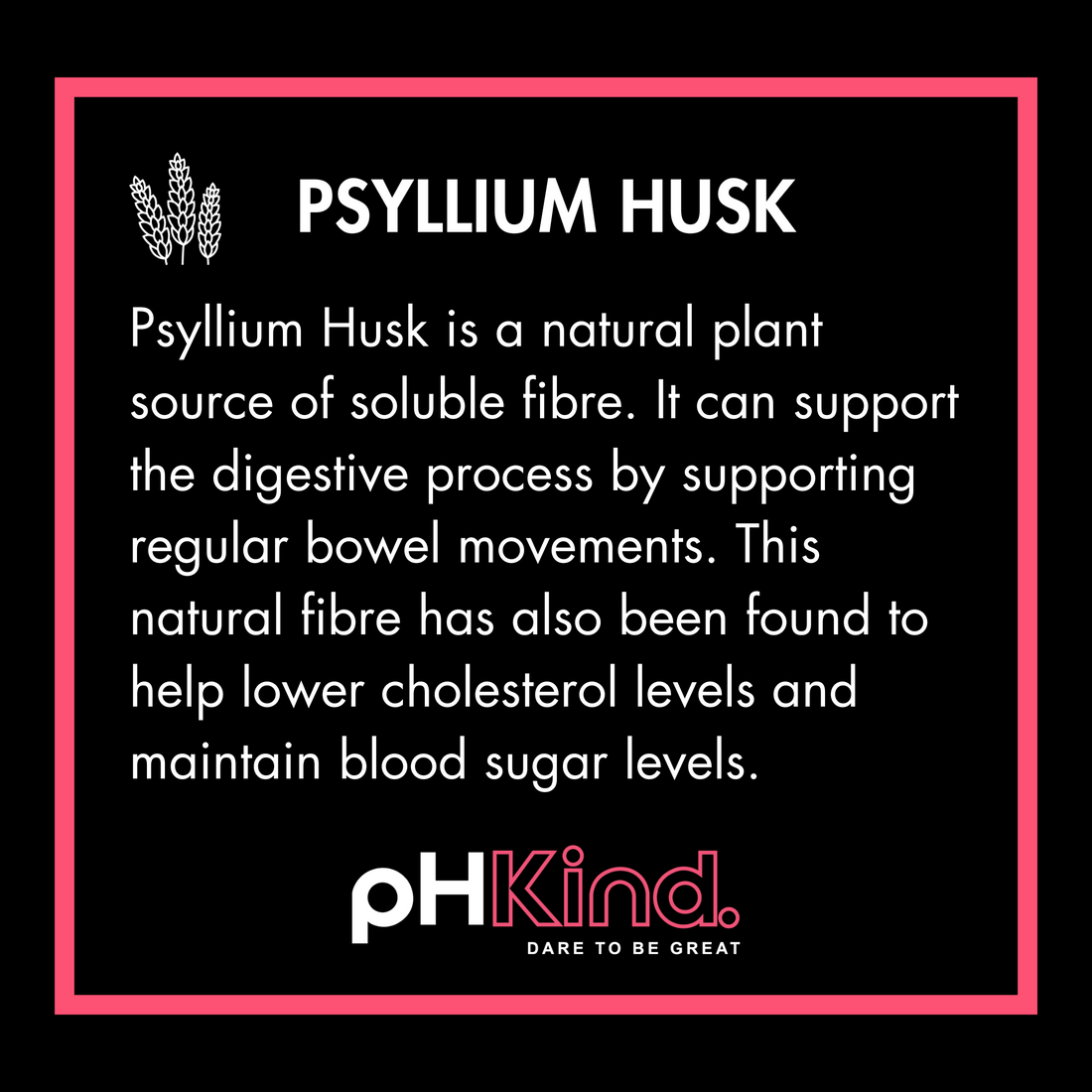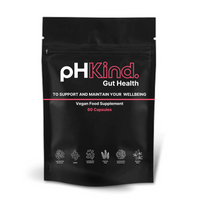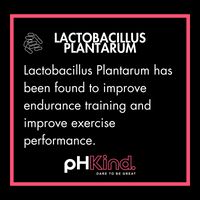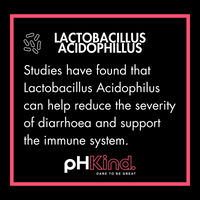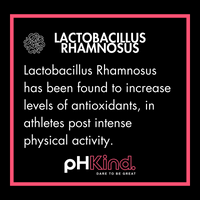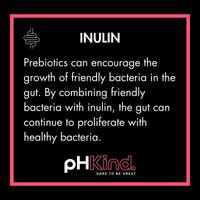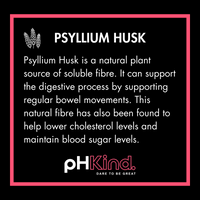 Ingredient
Claim (per capsule)
Friendly Bacteria
Lactobacillus Acidophilus
1   billion
Lactobacillus Plantarum
8   billion
Lactobacillus Rhamnosus
1   billion
Botanicals
Inulin
300mg
Physillium Husk
300mg
pHKind Gut Health Formula (60 Vegan Capsules)

A healthy gut microbiome has been linked to improved performance and recovery from fatigue and overtraining. There is now a clear link between a healthy gut an overall positive heath ranging from a healthy immune system to improved cognitive function. Consumption of friendly bacteria strains can improve intestinal permeability, which encourages food particles to be fully digested, leading to improved absorption of nutrients such as vitamins, minerals and amino acids. A healthy gut is essential for breaking down food into nutrients that the body can absorb.

• Feel great every day
• Helps promote a healthy digestive system
• Supports a healthy immune system
• Helps reduce bloating
• Helps prevent constipation
• Contains a blend of 3 strains of friendly bacteria
• With added fibre to help manage increased appetite
• Can help maintain healthy cholesterol levels
• Helps support cognitive function
• Suitable for vegans
pHKind Gut Health's unique formula is a great place to start improving your overall health and wellbeing. Each capsule contains a complementary blend of prebiotic inulin, 10 billion CFU of friendly bacteria (probiotics), fibre in the form of psyllium husk in a natural base containing bamboo silica and brown rice extract.
phKind Gut Health can help maintain a healthy gut microbiome, which is a collection of approximately 100 trillion micro-organisms (mostly bacteria but also fungi, viruses and protozoa).
Feel great every day
Helps promote a healthy digestive system
Supports a healthy immune system
Helps reduce bloating
Helps prevent constipation
Contains a blend of 3 strains of friendly bacteria
With added fibre to help manage increased appetite
Can help maintain healthy cholesterol levels
Helps support cognitive function
Suitable for vegans
A healthy gut microbiome is essential for overall optimum health. Supporting gut health is fundamental in maintaining and achieving a healthy digestive system, which is the pillar on which overall health is built on. Reported benefits range from supporting the immune system to enhancing cognitive function, as well as supporting the "second brain".
Improved Absorption
Consumption of friendly bacteria strains can improve intestinal permeability, which encourages food particles to be fully digested, leading to improved absorption of nutrients such as vitamins, minerals and amino acids. A healthy gut is essential for breaking down food into nutrients that the body can absorb, so you can feel full of energy throughout the day!


Key Ingredients:
Each capsules contains 10 billion CFU (colony forming units) of friendly bacteria, Lactobacillus Acidophillus, Plantarum and Rhamnosus. This is combined with fibre and prebiotic Inulin.
Prebiotics can encourage the growth of friendly bacteria in the gut. By combining friendly bacteria with inulin, the gut can continue to proliferate with healthy bacteria.
Studies have found that probiotic bacteria including strains of Lactobacillus Rhamnosus may prevent UTI's (urinary tract infections) in women by killing off harmful bacteria and restoring vaginal flora.
Lactobacillus Rhamnosus has been found to increase levels of antioxidants, help relieve symptoms of IBS and diarrhoea. This strain has also been found to encourange the growth of beneficila bacteria in the gut. Research has also found Lactobacillus Rhamnosus to increase production of shirt chain fatty acids (SCFA's), which can nourish the lining of the colon.
Lactobacillus Plantarum has been found to improve the immune response and reduce inflammation.
Studies have found that Lactobacillus Acidophillus can help reduce the severity of diarrhoea and support the immune system.
Psyllium Husk is a natural plant source of soluble fibre. It can support the digestive process by supporting regular bowel movements. This natural fibre has also been found to help lower cholesterol levels and maintain blood sugar levels.
Full Ingredients List:
Psyllium Husk (Sesame, Mustard), Inulin (Chicory), Capsule Shell (Hydroxypropylmethyl Cellulose), Lactobacillus Plantarum, Bamboo Silica, Natural Rice Extract (NuMag), Lactobacillus Acidophilus, Lactobacillus Rhamnosus.
References:
https://pubmed.ncbi.nlm.nih.gov/29602464/
https://www.ncbi.nlm.nih.gov/pmc/articles/PMC6463098/
https://www.ncbi.nlm.nih.gov/pmc/articles/PMC7468698/
One or two capsules once a day with or after food
Do not exceed the recommended intake. Food supplements should not be used as a substitute for a varied and balanced diet and healthy lifestyle. If you take any prescribed medication or have any medical condition, suffer from food allergies or are allergic to any of the ingredients please consult your healthcare practitioner before taking this product. Not suitable for children.